is a weekly challenge that is on LSBS. It's just started for Spring - if you're interested head on over
HERE
for a looksee and sign up for some awesome fun!!!!
Today was the final day for uploads for the first weeks challenges - the theme was
Week 1: Treasures
Challenge requirements:
* Choose a subject that you consider to be a treasure.
* Use a little treasure on your page - something sentimental, or something that was long lost but got found.
My Hidden Treasure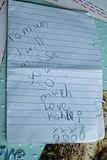 The Letter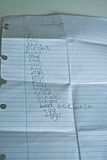 The Reverse (spelling list)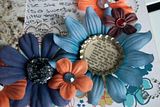 Bottle Top is handmade by moi :)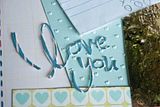 My LO is about a letter Kahli slipped into my wallet without me realising until my DH, Domenik and I were in WA for a friends wedding March last year. It's such a special piece of paper for me, this is the first time it's been out of my wallet (except when I've been reading/holding it) since I discovered it... I love that she did this - it's a real treasure for me
Put together using materials from the
Scrapbook Nook
kit for July 2010 featuring Sassafrass Lass papers.
The journalling (which is a mess, Kids interrupting, bumping and being pains whilst I was trying to write augh!!) reads:
"When Nathan, Dom and I went to Kalgoorlie for Ben and Paula's wedding on March 19th 2009 I found Kahli had slipped this letter into my wallet. On the back is her spelling list!!
Through the tough times with her I would often get it out and realise she really is a sweet little things despite it all"
PS: Kahli throws the most shocking temper tantrums and is currently being investigated for being on the autism spectrum (her older brother has aspergers so it's a strong possibility) hence the last paragraph.
Hope you like
I loved completing this challenge - it made me think but in the end it's come together as a very special LO for me